In this article you will learn why you need a business plan and how to complete a winning business plan for your organization.
Why You Need a Business Plan
A business plan is a key document for any business, whether it is a new business or an established one. A business plan lays out a road map for the business, detailing where it is going and how it plans to get there.
There are many reasons why you need a business plan. Perhaps the most important is that it helps you clarify your thinking and ensures you have thought through all the important aspects of your business. A well-thought-out business plan will help you make sure that your business is viable and has a good chance of success.
Another important reason to have a business plan is that it can help you secure financing. Investors and lenders will want to see a well-developed business plan before they are willing to invest in or lend money to your business.
A good business plan can also help you track progress over time and measure results. It can help you identify areas where your business needs improvement and make changes accordingly.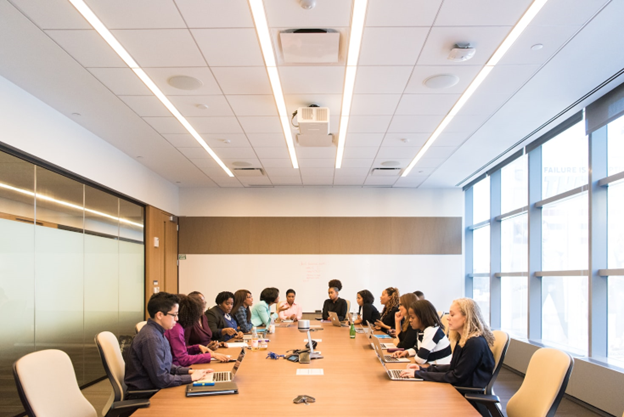 Image Credit: https://unsplash.com/photos/ftCWdZOFZqo
How to Complete Your Business Plan
Now that you know why you need a business plan, let's take a look at how to go about completing one. You can write it yourself or hire a business plan consulting firm to do it for you. In either case, your plan should include the following sections
Executive Summary
The executive summary is a brief overview of your business plan. It should include a summary of your company's mission statement, target market, product or service offerings, and financial projections.
Business Overview
This section should provide a more detailed description of your business including information on your company's history, founders, products and services, market position, and competition.
Customer Analysis
In this section of your business plan, describe the key customer segments you will serve and the wants and needs of each. The better you understand your customers, the more effective your marketing efforts will be.
Industry Analysis
In the industry analysis section of your business plan, discuss the industry in which you operate. Detail the market size and if it is growing or shrinking. Document industry trends and discuss how they will impact your business.
Marketing Plan
This section should outline your marketing strategy including your target market, how you will reach them, and what methods you will use to promote your products or services.
Operations Plan
This section should describe how your business will be run including information on staffing, facilities, production processes, and logistics.
Financial Plan
This section should include detailed financial information including income statements, cash flow forecasts, and balance sheets.
Management Team
This section of your plan should discuss the key members of your management team and how their backgrounds make them qualified to execute on the business opportunity.
Putting together a good business plan can be challenging, but it is well worth the effort. By taking the time to create a comprehensive plan, you will increase the chances of success for your business. The process of writing a business plan can also help you better understand your business and what it takes to be successful. So don't delay, get started on your business plan today!